The Covid-19 pandemic has changed everyone's lives from many points of view. One aspect is consumers being Anxious about Health, and particularly Gen X and Gen Y. These already lead healthcare trends. Anxiety about health has also spread to other generations such as Baby Boomers, who are now the elderly. With incessant information about keeping bodies strong to protect against the virus, they are looking to build immunity for themselves. This is in line with a Dusit Poll which found that 45.39% of Thai people are giving greater priority to their health. Moreover, consumers are ready to pay a premium for better healthcare alternatives.
Various categories of healthcare products have sprung up contrary to the economic slump. These include weight control products, muscle-building products, skin care products, vitamins and food supplements, and various herbal products. In particular, the functional beverage market has clearly launched a barrel-load of new products to the market, such as weight loss drinks, detox beverages, whey protein, and vitamin or herbal drinks.
The fierce competition will soon transform the Blue Ocean of opportunity into the Red Ocean of strong rivalry. To win this battle, LINE is a vital tool in developing strategies to stay in the market. The potential of communication in every hour of life for modern consumers brings many features which can be adjusted according to business needs.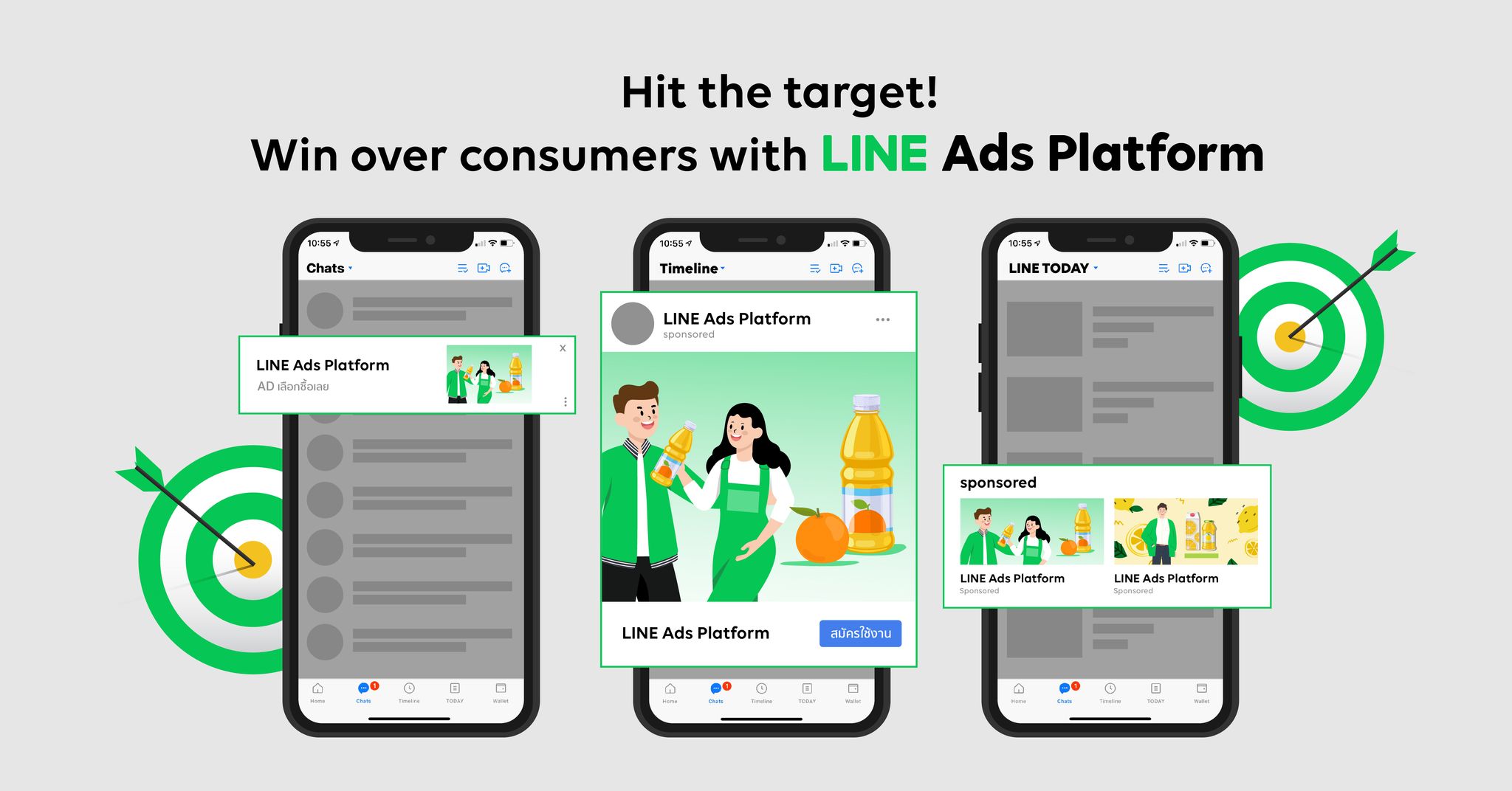 Hit the target! Win over consumers with LINE Ads Platform
One strategy to prominently distinguish a functional drink is putting it on the screen with LINE Ads Platform (LAP). This has a health-conscious audience of over 22.6 million or 46% of LAP users (source: LINE). It is absolutely guaranteed that a drink product ad will reach interested consumers, and it is possible to choose an ad format that fits the intended purpose. For instance, create brand awareness by specifying access and frequency to view the ad, driving traffic to the brand's website, or maximizing video views. It is possible to put a product ad in a space used regularly by would-be customers on LINE, such as the Chat List, LINE Timeline or LINE TODAY. When your ad is in the right channel, you can just prepare your attractive artwork, striking visuals and specially crafted copy. Moreover, LAP can grow your customer base with Gain Friends Ads, which can boost the followers of a LINE OA and eventually convert them to customers.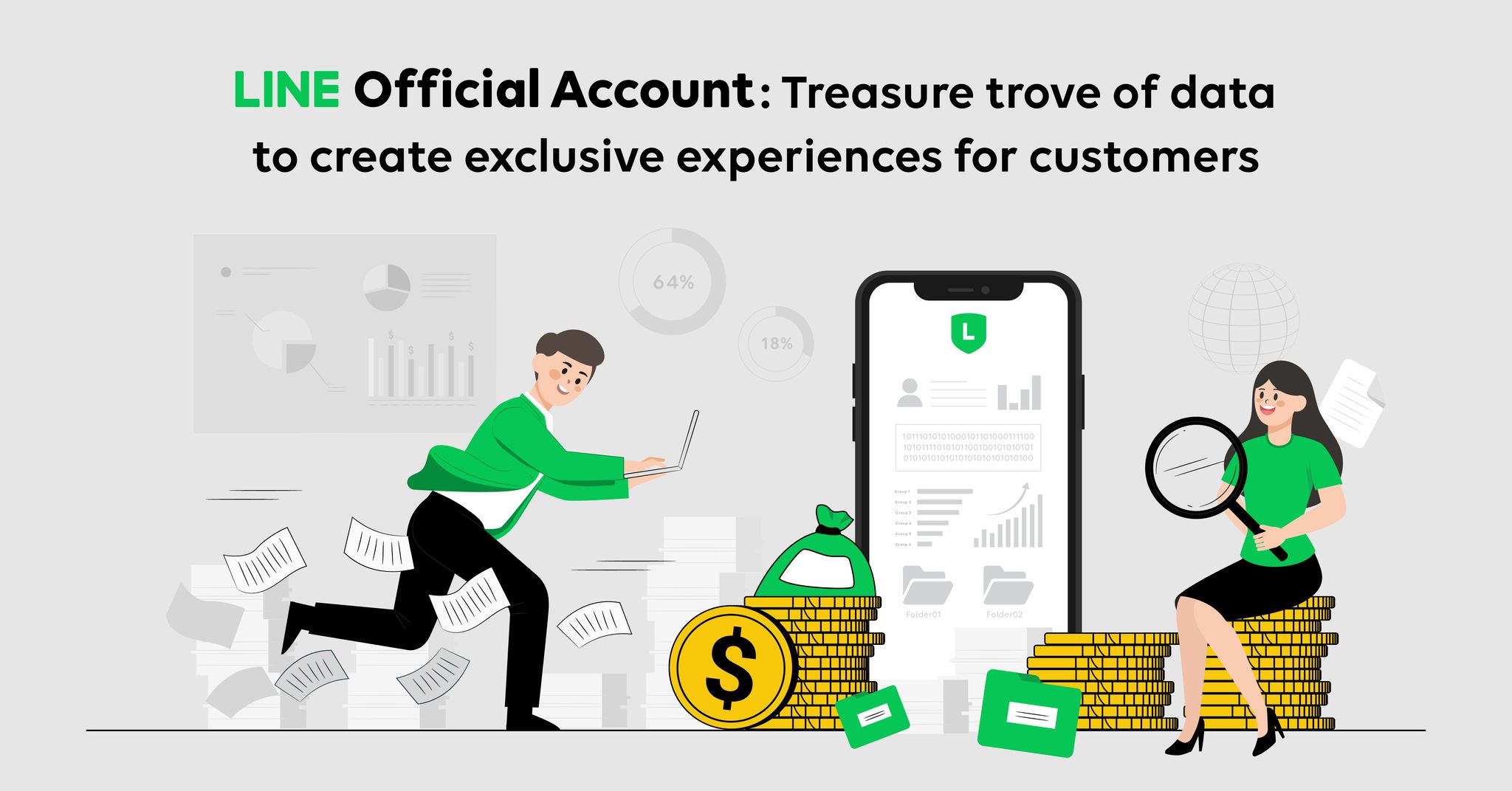 LINE OA: Treasure trove of data to create exclusive experiences for customers


After firing off ads in every channel favored by consumers, and you have turned them into followers of your LINE OA, you get to the stage of the knockout punch, which is to create the best experience for customers by using their existing data to do Personalized Marketing. This could be a Segmented Rich Menu, or Personalized Message from MyCustomer giving product information to match customer preferences on a deep level. For instance, send information about a beverage product containing collagen to customers with an interest in skin care. Or, a beverage giving energy can be aimed at office workers on long shifts. You can stimulate interest with exclusive promotions for specific customer groups only on LINE OA. Another example is a promotion for university students wanting vitamins to boost their brain power during exams. LINE OA can also be connected to LINE MyShop, or directly to the brand's website, for the purposes of closing the sale. Finally, build a relationship between the brand and the customers with CRM, such as with after-sales service, or collecting points to redeem for prizes. Data can be used to specify a prize which matches customer preferences. Thus it can be seen that LINE OA can help the brand overcome the challenge of customer preferences in 360°, with a clearer insight into customers.



Learn from an exemplary campaign
A fine example of a functional beverage using a LINE-based marketing strategy is SINGHA's line of functional drinks, Purra Vitamin Water. This is building on the success of Purra Mineral Water, which has become market leader of the mineral water segment with a 26% share (source: The Standard). Marketing this spinoff product did not require a waste of energy educating a new market. SINGHA chose LINE OA "Singha Rewards", already considered SINGHA's hero marketing tactic. Going into LINE OA, the customer finds a Rich Menu of scanning points to redeem for rewards, and the Marketplace to redeem existing points for discounts on other interesting products. It can be seen that combining existing products with the efficient pull of LINE OA is totally cost-effective.
Competing in the battlefield of the Red Ocean certainly isn't easy. However, powerful tools reinforcing a marketing strategy make a pathway taking the brand to its goals. LINE is a channel furnishing opportunities for a brand to access customer data and apply it appropriately. It brings brands into a space with a range of touchpoints for consumers. If you grab this opportunity, business success in the digital era won't be far away.