What is Business Manager?
Business Manager is a data utilization platform that collects and integrates data owned
by LINE, partner companies, and customers, to manage, and analyze data, and
create and share target groups, promotions, and advertising campaigns
across serviced platforms to create efficient communication system.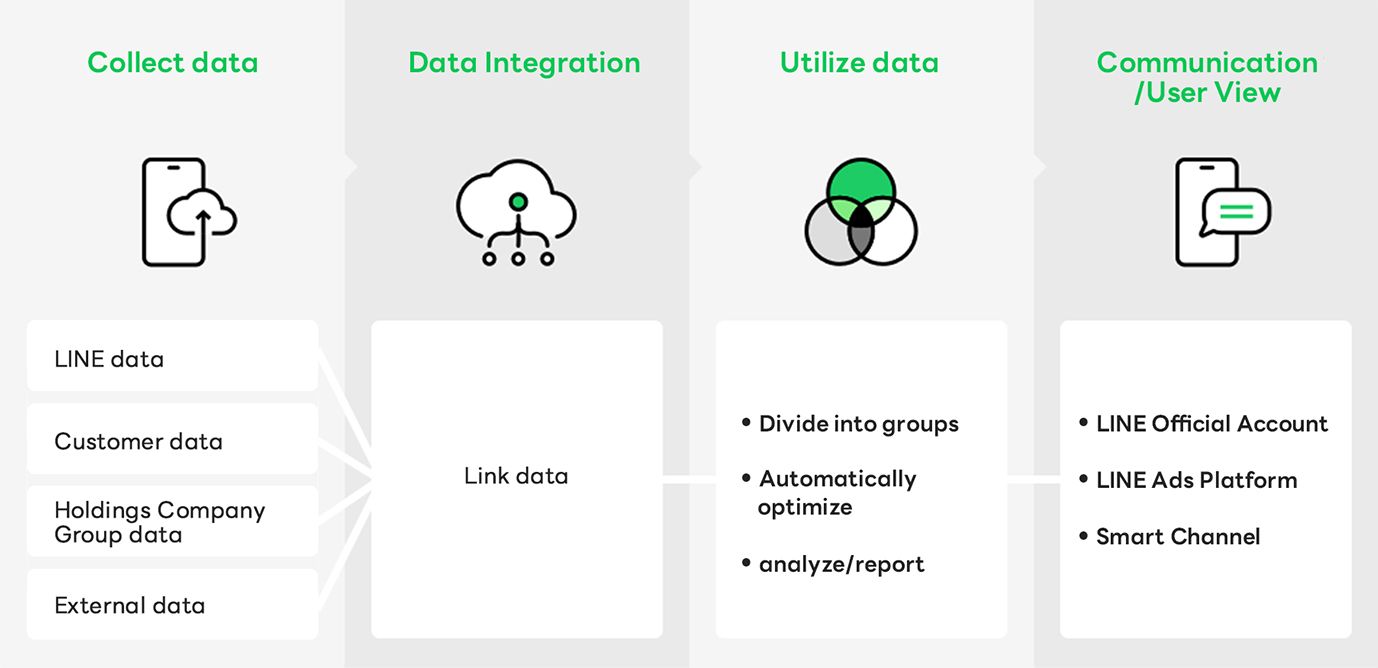 ※ Data must be within the scope of user consent. Furthermore, in actual use, it must be complied with LINE Business Manager terms of use.
※ All usable data in Business Manager must be authenticated by the users.
※ As it is still in the development stage, the status and period of use are subject to change without prior notice.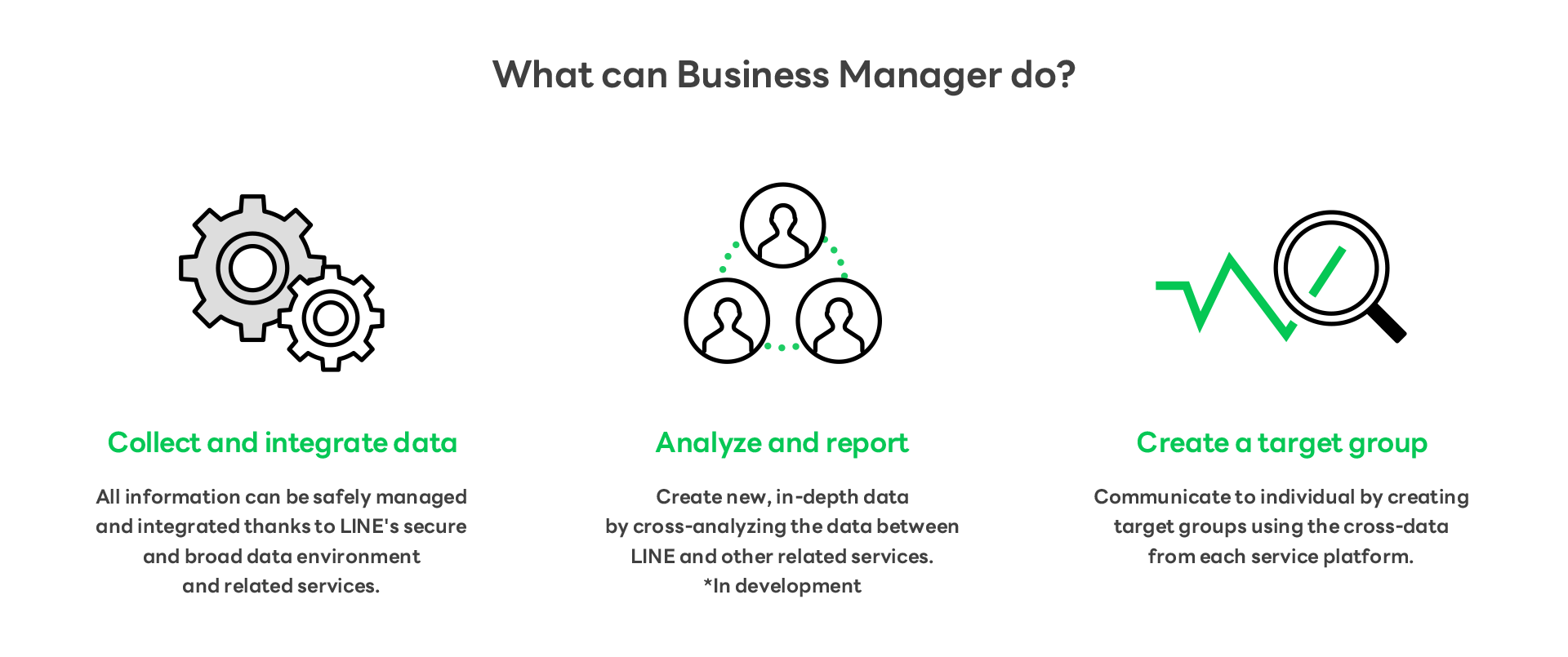 Example of data utilization